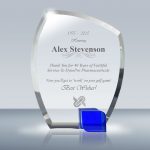 Retirement Gift - Crystal Leading Edge Plaque (048) - Design A
Happy Employee
Appreciation Day!
In Appreciation For
Timeless Service and Dedication
Presented to
ALAN BRYANT
March 2016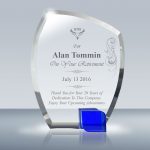 Retirement Gift - Crystal Leading Edge Plaque (048) - Design B
For
Alan Tommin
On Your Retirement
July 13, 2016
Thank You for Your 20 Years
of Dedication To This Company.
Enjoy Your Upcoming Adventures.